I got ready at 5pm. Thinking that i was late, i rushed to the interchange then found out minutes later that the two just got out of the house =.=
They
(Lutfi &Arlene)
came at near 6pm, yes at the same time. My darling Arlene got excited that she finally got to see my hair. HAHAHAH. Took train to bugis and walked to f.a.d studios.
When we reached, everyone was there. I missed RH's performance! Grr, thanks to Lutfi for being late.
Iyaad Salleh freaked out when he saw me there.
Lol. But why the hell did you run away from me?! =.= Louis purposely stepped on my shoe(!!) and then said, "
Never say hi to me. Eh my shoe i use since sec sch yknow.
" And looking at them mosh made me shut up. HAHAH. Me and Lene were really hungry that we went to grab chips at 7eleven. Sat with Dee, Maula &Naz. Yea well, first thing is that i felt like smacking Shaikh Md Mauladawilah for starring at me like as if he wants to eat me! Hahah. Went off at 9pm(?) with Dee who nearly broke down.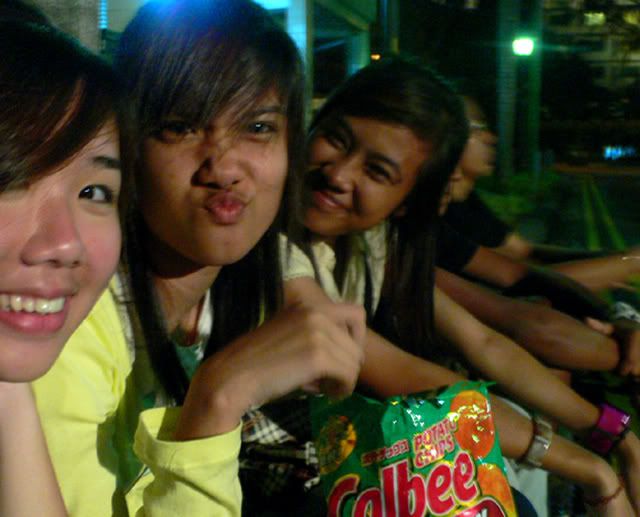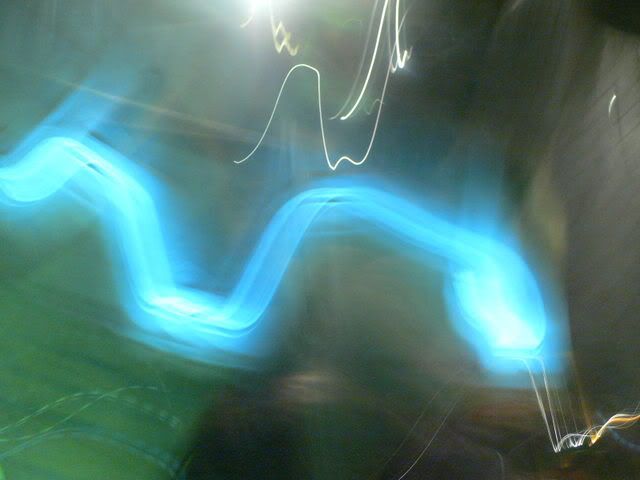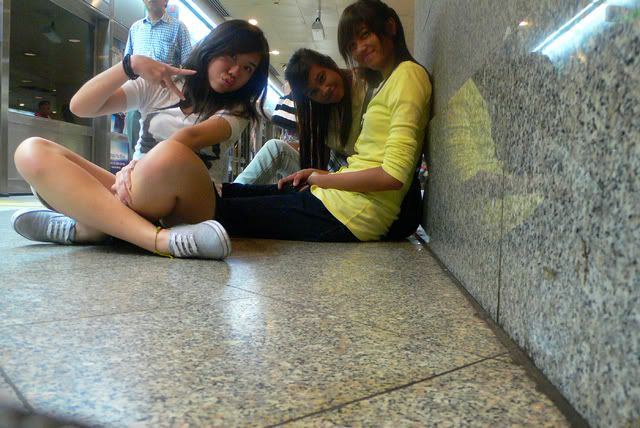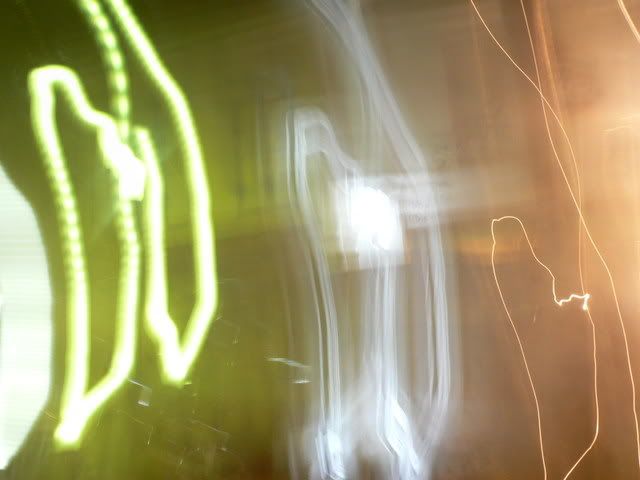 // Nur Elfidiana, you know im always here when you need me okay? Cry if you have to. Share it if you need to. I know how it feels. Dont think too much okay, cheer up love. *hugs*
& happy 19th, Jia Hao.